Merry Christmas condition RED!
The ACLU and the "politcally correct" would have us dump the phrase "Merry Christmas" in favor of whatever else they can come up with, usually "Happy Holidays." And while I would certainly wish "Happy Holidays" upon everyone to encompass folks who don't celebrate Christmas (as with the just ended Hannukah holidays -- Happy belated Hannukah to those of you who celebrate it), I will not be bullied into downplaying my celebration of the birth of my Lord and Savior Jesus Christ.
And the ACLU can take a flying leap.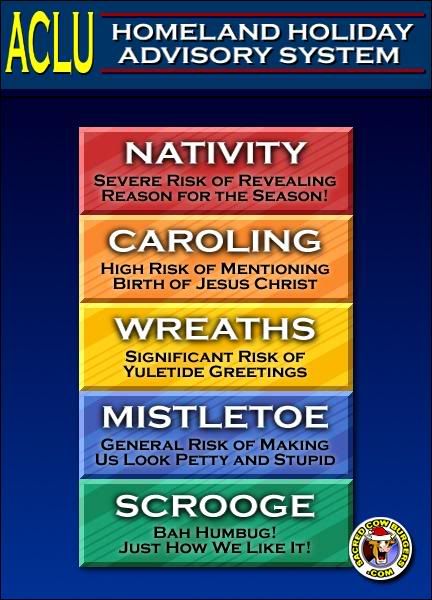 Posted by mhking at December 16, 2004 09:35 AM