"So-called Saddam" - or More lies from the moonbat fringe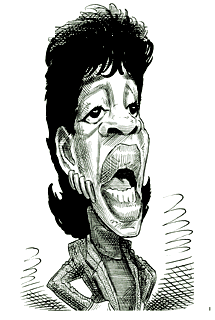 US Representative Maxine Waters (D-CA), part of the radical moonbat sector of society, and one of the chief moonbats of the Congressional Black (Democratic & Liberal) Caucus, appeared on Pacifica's (a whole den of moonbats if there ever were any) Democracy Now radio program yesterday and had the audacity to infer that Saddam not only wasn't a bad person, but that he didn't even exist.
"Everywhere we go we seem to be creating a mess. We've created a mess in Iraq, and our soldiers are dying every day. Now we find that we are violating the prisoners. We're treating them worse than so-called Saddam had treated them."
"So-called?"
"So-called?" Did I miss something somewhere?
Congresscritter Waters actually seems to be implying that not only is the US military as a whole complicit in the Iraqi prisoner mess, but then goes as far as to imply that Saddam didn't exist, by way of her veiled statement.
In that same interview, Waters directly contravenes official US foreign policy by encouraging active rejection of the new government in Haiti. She suggests that she knows better what US foreign policy should be regarding Haiti, far better than the State Department, and far better than the White House.
As of this morning, I have 22 members who join with me in no recognition of this illegitimate Prime Minister. There have been no elections. He was supported essentially by the United States, with the support of France and Canada, to take over the post of Prime Minister after the coup d'etat, and I believe, as other members apparently believe, that he is illegitimate. He's but a puppet, and we should not recognize him.
No recognition of former leader Jean Bertrand Aristide's crimes; no recognition that Aristide was responsible for the sorry state that Haiti had fallen into in the first place.
With constant and continued crud like this, Waters has firmly cemented her spot as one of the most brainless moonbats on the Hill.
Posted by mhking at May 6, 2004 06:55 PM